Dil Dhadakne Do
November 25, 2021
2021-11-25 5:19
Dil Dhadakne Do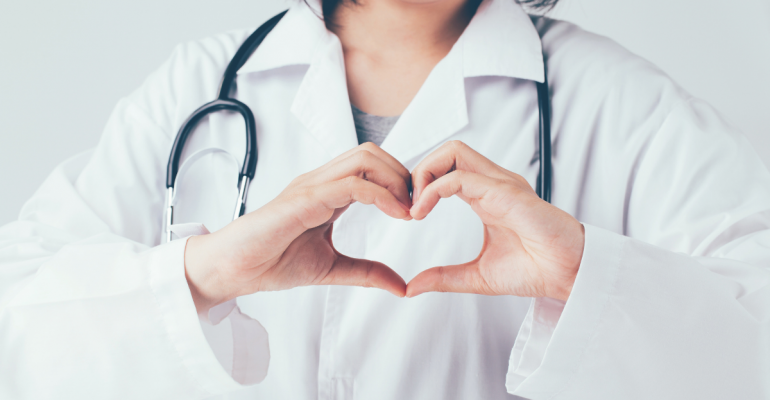 Dil Dhadakne Do
We all complain of a busy schedule and justify our inabilities on timely completion of planned/ assigned tasks due to physical and mental fatigue. But have we ever given a thought on the continuous working of our heart- right from birth to the last breath? Yes, I'm discussing about our heart! One of the most important and vital body organs that we never care about, but if too much ignored for too long can lead to life-threatening consequences and even death. Serious problems can develop in the lining of the arteries, causing plaque formation, ultimately leading to blockage of blood flow in the arteries and finally heart attack.
In the recent past, the majority of us might have heard/ read about the sudden demise of Bollywood celebrities/ Business tycoons at a very young age (~40 years) or highly active sports personnel getting medical procedures done following a heart attack or severe heart ailments. These were the cases that were seldom heard of in the 1970s but have become very common in the 2000s.
Globalization has increased the per capita income, forcing modern lifestyle and inculcation of unhealthy habits, thereby increasing the risk of heart diseases. A few high-risk factors for contracting heart ailments are:
Impaired body parameters (high cholesterol/ hypertension/ diabetes)
Smoking
Obesity
Sedentary lifestyle
Unhealthy food habits
Age
Family history
There is a saying that the entire water present in the sea can't make a ship sink unless the ship develops a hole to let the water in and lead to sinking finally. So, my Mantra to a disease-free life and healthy heart is:
Eat healthy: Eat a balanced diet, ample in green veggies and fruits, high quantity of fibres and nuts. Avoid junk and processed foods.
Avoid binge eating.
Don't smoke: Smoking increases the risk of heart disease by 2 to 4 times.
Use the stairs: Always push for taking the stairs. Maintain active lifestyle (at least 30 minutes of physical activity 5 times a week).
Get regular health check-up and periodic follows up as required.
Sound sleep: Follow a fixed sleep cycle, minimum 6-7 hours a day.
Consume less oils and rotate the oil source periodically.
Dance like a kid, be the bathroom singer or go for anything which relaxes your mind.
Own a pet, one of the best stress breakers.
Green/Black Tea: 1-3 cups a day, of green/black tea, reduce the risk of heart diseases.
Maintain a good oral hygiene. Brushing daily, not only maintains good teeth/gums but also decreases the risk of heart diseases.
Laugh a lot, as it lowers stress hormones, decrease arterial inflammation, and increases good cholesterol.
Don't take life too seriously and avoid overthinking. Ruminating wreaks havoc on your heart health.
Above all, even if age has killed your childhood, never let anything kill the child inside you, at any age. Let's take a pledge of doing everything possible to keep our hearts beating.
Authored by Aruna Pathak, Student, Biocon JSS AHER Certificate Program in Global Regulatory Affairs, Batch 1