Biosciences Batch 20's Visit to BiOZEEN and Biocon Academy Premises
February 15, 2022
2022-02-24 11:13
Biosciences Batch 20's Visit to BiOZEEN and Biocon Academy Premises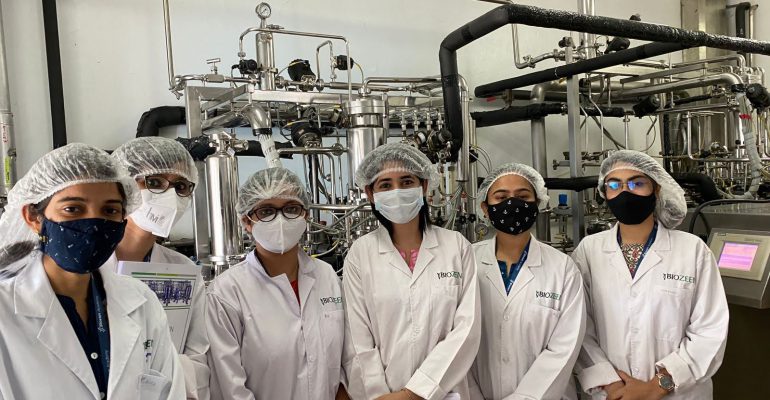 Biosciences Batch 20's Visit to BiOZEEN and Biocon Academy Premises
Online learning has become a new normal for students, and Biosciences Batch 20 was no exception to the same. However, with the vaccinations, decreasing number of cases, and a sense of normalcy returning, we had all crossed our fingers to be able to visit Biocon Academy when our course started in October 2021 and was overjoyed when we finally had the opportunity for offline visits for a period of one month.
The first time we met each other in person was at BiOZEEN for the hands-on lab scale and pilot scale fermentation training. We spent one-week learning to handle 5L and 40L fermenters. The trainers meticulously explained the concepts of fermentation and trained us in handling both fermenters. This was also where we understood the application of the knowledge gained from our KGI classes so far. Between day 1 and day 6 of the training, there was a clear difference between our capabilities as well as confidence in being able to handle the fermenters, since we went from feeling a little bewildered by looking at a number of pipes and valves to knowing what each of them exactly stood for, the sequence of operating them and running experiments.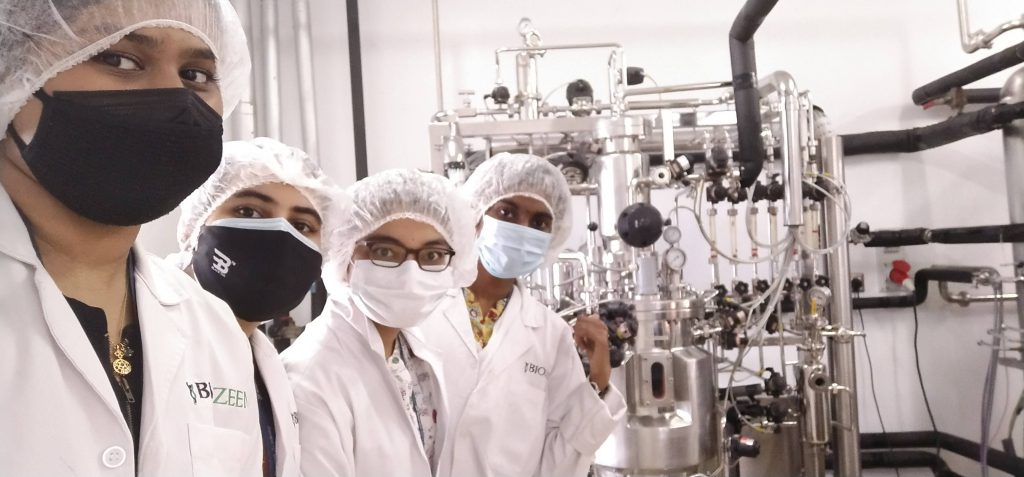 The week after the training at BiOZEEN, we began 2022 with in-person classes at Biocon Academy premises. The team welcomed us and we interacted with Bindu ma'am, sharing our experiences and excitement over being to meet each other and attend classes at the Academy. Every day for the next 3 weeks, we met at 8 am for KGI classes as well as sessions taken by Easwaran sir and Ram sir. Module 2 was soon in full swing and so were the visits to the pantry to grab a coffee. We also had soft skills sessions and group activities where we had plenty of fun bouncing ideas off each other and making presentations together, interspersed with multilingual jokes and hearty laughs. The cultural day was celebrated at the end of our first week, which portrayed an extraordinary melting pot of cultures from across the country. We shared our creative work with each other – art, photography, music and played plenty of games. The last-minute practice for a ramp walk and spontaneous talent show entries only made the day more memorable, aside from countless selfies and group pictures.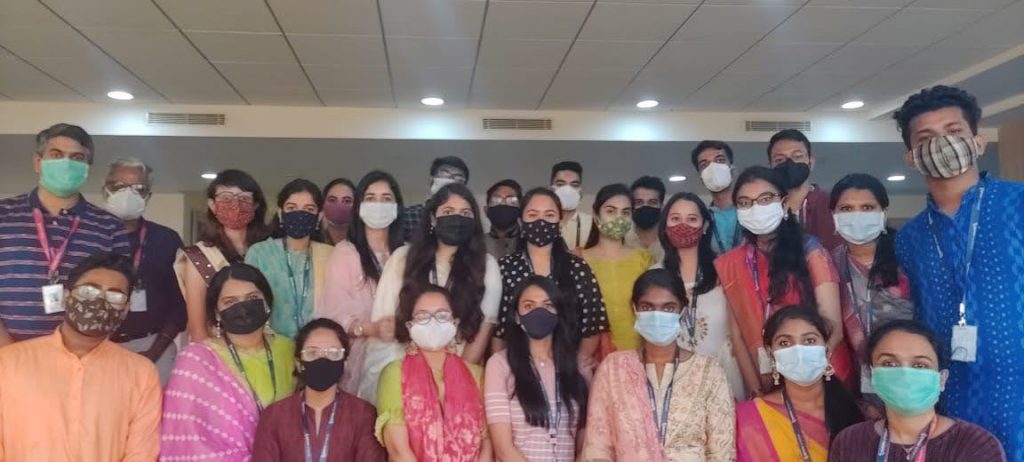 Afternoons were spent at Biocon Park, visiting the R&D department in the first week followed by the QC departments at Biocon Park as well as Biocon Campus. The visits were thoroughly enriching, with enthusiastic SMEs who guided us through the lab facilities where cutting-edge work happens day in and day out. There was never a dull moment as we incessantly asked questions and delved into the nitty-gritty of equipment and concepts with them.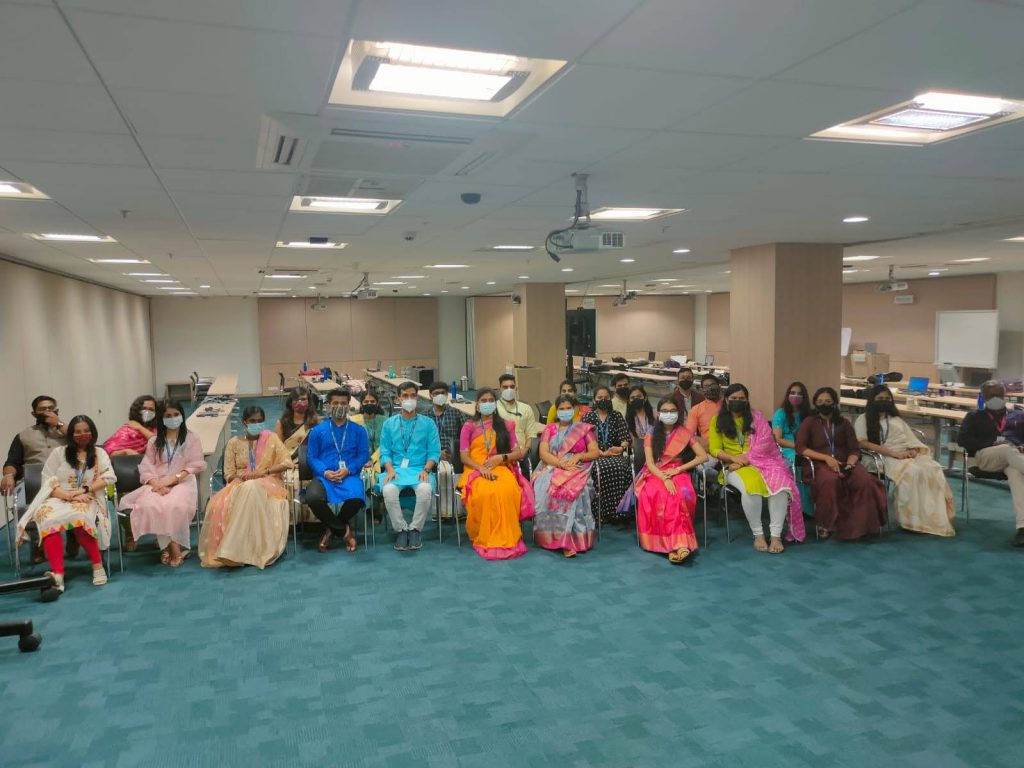 Another highlight of our offline visit was the in-person guest lecture on AMBR15 from Sartorius Stedim Biotech. The team from Sartorius brought the AMBR15 setup to the academy premises and interacted with us on its working and uses. Clearly, one consistent sentiment that echoed throughout our time at the academy was pure fascination. To be able to have a front seat view to the latest technologies in use today, only left us more inspired to envision the future technologies as we would progress in our careers.
Before we knew it (and like every one of our seniors has always warned us), our time together was coming to an end. One look at the schedule would've made you believe it was ridiculous, given how jam-packed it was with activities and visits. But perhaps for Batch 20, that was what made it all too memorable. The assignments kept growing in number as usual but having each other's backs helped us all get through the challenges together. It would be safe to say we'd made the most of the opportunities presented to us in our short visit before we packed our bags and headed back home, much more enriched versions of ourselves than ever before.
Authored by Sai Priyanka, Batch 20, Biocon KGI Certificate Program in Biosciences