Visit to Narayana Health
November 25, 2019
2021-12-23 4:39
Visit to Narayana Health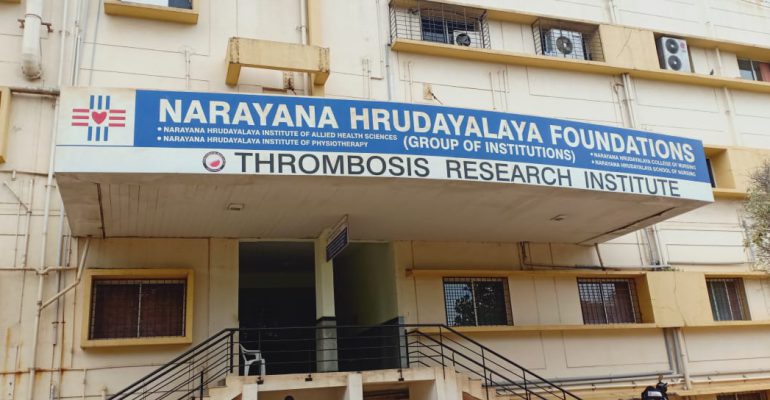 Visit to Narayana Health
"The mind once enlightened cannot again become dark." ― Thomas Paine
There's a saying, "when you do what you love, your work becomes your passion." Enjoying what you learn in a work environment is necessary before you embark on exploring possible careers and understanding your interests and knowing where to find the opportunity is the first step towards choosing a right career path.
With an interest in understanding the different exposure of clinical research going across the world and curiosity in exploring its practical outlook, we joined BIOCON ACADEMY in clinical development program which helped us in connecting all the dots correlated to an long existed yet upcoming extensive field of discipline in pharmaceutical industrial sector in India and across the world, which is huge and not yet fully understood.
"The purpose of life is to live it, to taste experience to the utmost, to reach out eagerly and without fear for newer and richer experience."
― Eleanor Roosevelt
With an objective of learning the practical aspects and to get an insight about the Clinical Research taking place in a hospital set-up we were given a wonderful opportunity to be a part of 5-day visit to Narayana Health (Narayana Hrudayalaya Hospital and Mazumdar Shaw Medical Centre). The visit was indeed very valuable exposure as we got a hands-on experience of how the site functions moreover how various teams come together to support of clinical trial and research to help develop new healthcare delivery systems related to the study which will help us in putting the theoretical knowledge into practical perspective.
On the 2nd day we were fortunate to view a protocol on an upcoming study and gained insights on how a trial is designed, what eligibility criteria must be considered? We saw how IMP product is stored. We also got a chance to go to Mazumdar Shaw Cancer Centre where we saw the screening and consent taking process explained to the volunteers having cancer under the supervision of clinical coordinators for the upcoming cancer study.
On the 3rd day we had an interactive session with Dr. Alben Sigamani, the HOD of clinical research team at NH, who shared across his experiences and gave valuable feedback on how we can further refine our skill-sets in our chosen career.
On the 4th day we attended Ethics committee meeting to understand in detail what kind of ethical question arises in clinical research stages and also went through the EC dossier study.
On the last day we attended a session to understand key guidelines included in GCP, became aware on Declaration of Helsinki, NDCT rules etc. Also we learnt what are the responsibilities of a Principle Investigator, determine cost of new drug and clinical trial study etc.
It was truly a wonderful 5-day experience at NH which not only enlightened us with key clinical research area but also made us aware about other possible questions which can arise during clinical trial. It also taught us how everything goes systematically in the industrial set-up. I am so thankful to the Biocon Academy and NH Clinical Research team for arranging these kinds of active learning visits which gives us a break from day-to-day busy schedule and explore to quench our thirst for knowledge.
"If somebody offers you an amazing opportunity but you are not sure you can do it, say yes – then learn how to do it later."-Richard Branson
Profile:
Written by: Tanmayee Das, Biocon KGI Certificate Program in Clinical Development, Batch 2