In conversation with SME, Biosciences Program: Daya Thota (Manager – Quality, Biocon)
January 30, 2019
2021-12-29 5:39
In conversation with SME, Biosciences Program: Daya Thota (Manager – Quality, Biocon)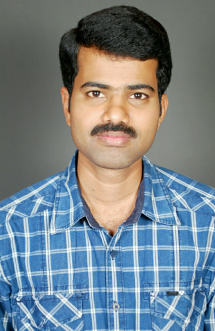 In conversation with SME, Biosciences Program: Daya Thota (Manager – Quality, Biocon)
Q1. What does the word 'Quality' mean to you and how do you ensure it for all the products of the company?
Ans. A product or process that is reliable and consistently delivers its intended function is quality. I ensure the Quality of all the products in Biocon by implementing cGMP (current Good Manufacturing Practice) standards & guidelines with the evolving regulatory requirements and continuously monitoring the health of the quality systems to identify abnormal trends or outliers to fix them in time. Ensuring zero error is the key to have sustainable quality products with the ultimate objective of customer safety.
Q2. What made you choose QA as your career?
Ans. I started my career in Quality Control – Microbiology where I handled sterile product testing. During my tenure, I realised the importance of having correct systems in place to ensure the compliance at all levels of testing. I was influenced by the roles and responsibilities of Quality Assurance in establishing error free systems and continual improvement in line with the growing regulatory requirements in delivering quality and safety of the products to the customers.
Q3. What measures do you take to avoid making multiple mistakes? How do you handle stress?
Ans. Learning is a continuous process and knowledge sharing among colleagues is one of the key way to address potential mistakes. QA is a department where we have to ensure error free results, it is imperative to build a spirit of right attitude and temper that will prevent any one from making mistakes.
Stress in such situations can be managed by not reacting instantly but trying to understand the crux of the situation and act accordingly. It also help us understand the areas where we need improvement for better delivery.
Q4. How well does your team stick to the compliance? How do you ensure zero deviations for the GMP?
Ans. The entire QA and QC teams goes through a rigorous training at regular intervals to ensure that they are well trained and aware of the GMP guidelines and they do not commit errors that can put the company and risk. Zero deviations can be ensured by having sound systems and CAPAs (Corrective Action Preventive Action) in place.
Q5. According to you what challenges a QA person faces in the industry and during audits?
Ans. A major challenge faced by a QA professional is ensuring timely assessment and closure of audit commitments & QMS systems during audits.
Q6. How do you think these sessions with SMEs as a part of Biosciences Program help students make a career in Pharma Industry?
Ans. The broad-based international curriculum of the program encompasses the domains of R&D, Production, Quality Assurance, Quality Control and Regulatory Sciences & Product Development. Additionally, training in professional skills prepares Bio-tech students with the necessary knowledge that makes them readily employable in the industry. Students undergo functional training at Biocon's R&D, Regulatory Affairs, Quality Control, Quality Assurance and Production laboratories & cGMP training at Biocon. Student interactions with the SME's will help them to get real time industry exposure in a short time.
Q7. What is your key takeaway as an SME till now?
Ans. It has been a great experience to interact with young enthusiastic students in making them understand the functions and requirements in the bio-pharmaceutical manufacturing processes. The way students ask questions also helps us to think in different directions and improve our way of working.
Q8. How many sessions you take with the students?
Ans. I train the students for 3 sessions in a week. The topics ranges from GMP requirements, In-process Quality Assurance (IPQA), shop floor QA activities to Quality Management Systems (QMS) and others.
Q9. How do you decide how well is your learning passed on to the students?
Ans. After the sessions with the students, I ask them random question to understand the level of clarity they received on the discussed topics. This helps in deciding the effectiveness of the training delivered to the students.
Q10. Has your long career in QA helped you bring a change in your personal life?
Ans. Yes, my long career in QA has helped me in becoming more disciplined and systematic individual in my personal life.
Q11. Lastly, one advice for the students who seek their careers in QA?
Ans. Any student who aspires to be a QA professional should have a focused mind-set and strong integrity in place to deal with critical situation and take up responsibility and accountability in every task they do.
Daya Thota, Manager, Quality, Biocon and a Subject Matter Expert (SME) for Biocon KGI Program in Biosciences. SME is a person with a deep understanding of a Subject particularly a process, function, technology, machine, documents, material or type of equipment. To make the Students get a sound practical knowledge and understanding about the Industry, we need to create training materials and SMEs. Students during their Functional Visits at various Biocon Facilities engage with SMEs to hone their knowledge.