Convergence of Digital Technologies & its Impact on Healthcare
November 6, 2023
2023-11-06 12:24
Convergence of Digital Technologies & its Impact on Healthcare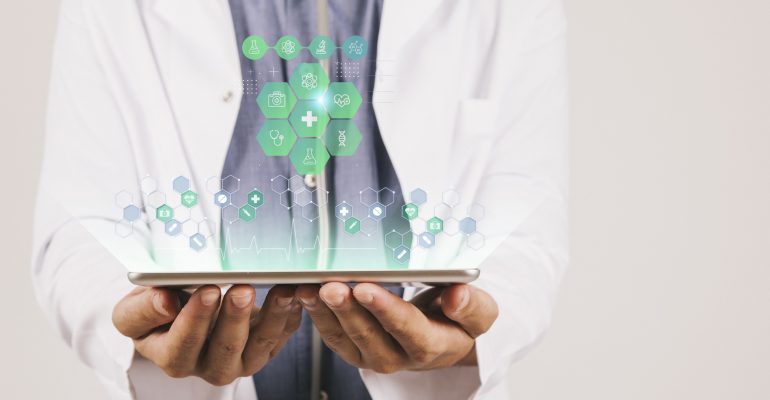 Convergence of Digital Technologies & its Impact on Healthcare
Background:
Digital health sector is one of the most promising areas in terms of global growth, reaching a market size of more than $200 billion globally by 2024. Indian digital health market is around US$12 billion in 2023 and is projected to reach US$25 billion by 2027 with a CAGR of 20.4%. Although digital health technologies (DHTs) have significantly transformed many sectors, they hardly could make an impact on healthcare sector till COVID-19 hit us. Digital transformation is now evident in healthcare Electronic Health Records (EHRs), e-tracked bedside devices, sensors to monitor medical equipment and drug discovery.
AI/ML for Healthcare:
The promise of AI has begun to reveal itself in enhancing disease detection and reducing errors by intelligently assisting the interpretation of blood tests, ECG, radiology, pathology, ophthalmology imaging etc. AI algorithms are being used to identify medical image patterns like X-rays or CT scans, thereby helping healthcare providers make informed diagnoses and prognoses. AI/ML algorithm based In-silico modelling of biological systems as an alternative to animal testing is gaining importance by providing new insights into the biological mechanisms underlying disease and appropriate intervention strategies.
Telemedicine & Wearables:
Telemedicine has led to people getting doctor consultation without traveling to clinic, and AI-powered chatbots are providing 24/7 access to health care expertise. Activity-tracking smartwatches, Internet-connected exercise machines are redefining consumer-healthcare technologies. Wearable devices are getting increasingly popular, as they allow continuous monitoring of patient's health condition. Nutrient-counting, self-reforming apps are impacting even what we eat.
Drug Discovery goes Digital:
DHTs like Electronic Patient-Reported Outcomes (ePRO), Electronic Clinical Outcome Assessments (eCOA), Mobile Health (mHealth) applications are speeding-up computer-aided drug design (CADD), reducing animal usage by predictive toxicology and streamlining clinical trial management. CADD methods like ligand/structure-based Pharmacophore modelling approaches used to predict a molecule's biological activity is being used as a tool for drug discovery and design. Drug target fishing methods like homology modelling, bioinformatics, systems biology and HTS approaches are being used to identify potential drug targets for specific disease or biological processes. ML algorithm enabled QSAR models are used to predict the biological activity of a chemical compound based on its molecular structure & Virtual Toxicity Predictors (VTPs) are used for molecular modelling and simulation to predict the toxicity of a potential new treatment. Software for ADMET analysis and Physiologically Based Pharmacokinetic modelling are helping fasten drug discovery processes.
Digitally enabled medical devices:
These are playing an important role to improve healthcare delivery by enabling remote patient monitoring, increasing access to medical services thereby reducing healthcare costs. PoC testing devices, non-invasive diagnostic devices (to support growth & regeneration of damaged tissue) and therapeutic devices (to deliver growth factors to the site of an injury, promoting tissue repair and regeneration) are becoming increasingly popular owning to their small, portable size and ease of use. Medical imaging-assisted 3D printing technology is being used to create customized devices like surgical models, prosthetics, and implantable systems.
Way forward:
Despite significant progress, DHTs present several challenges. Issues like Privacy, security & ethical concerns, Interoperability challenges, different regulatory & legal frameworks among countries and lack of public awareness on its risks vs benefits have limited its adoption and implementation. Significant investment in digital health infrastructure & initiatives along with tremendous increase in the use of DHTs by companies, healthcare providers and patients in India is a good start. GoI's digital health schemes like Digital India, e-Health & Telemedicine, Ayushman Bharat Digital Mission (ABDM), National Digital Health Mission (NDHM) and National Health Stack (NHS) are a welcome sign in this direction towards enabling faster adoption of DHTs. Apart from training and capacity building of healthcare providers, we must address many issues to ensure active participation from all stakeholders to realize the fruits of digital technologies truly transforming healthcare.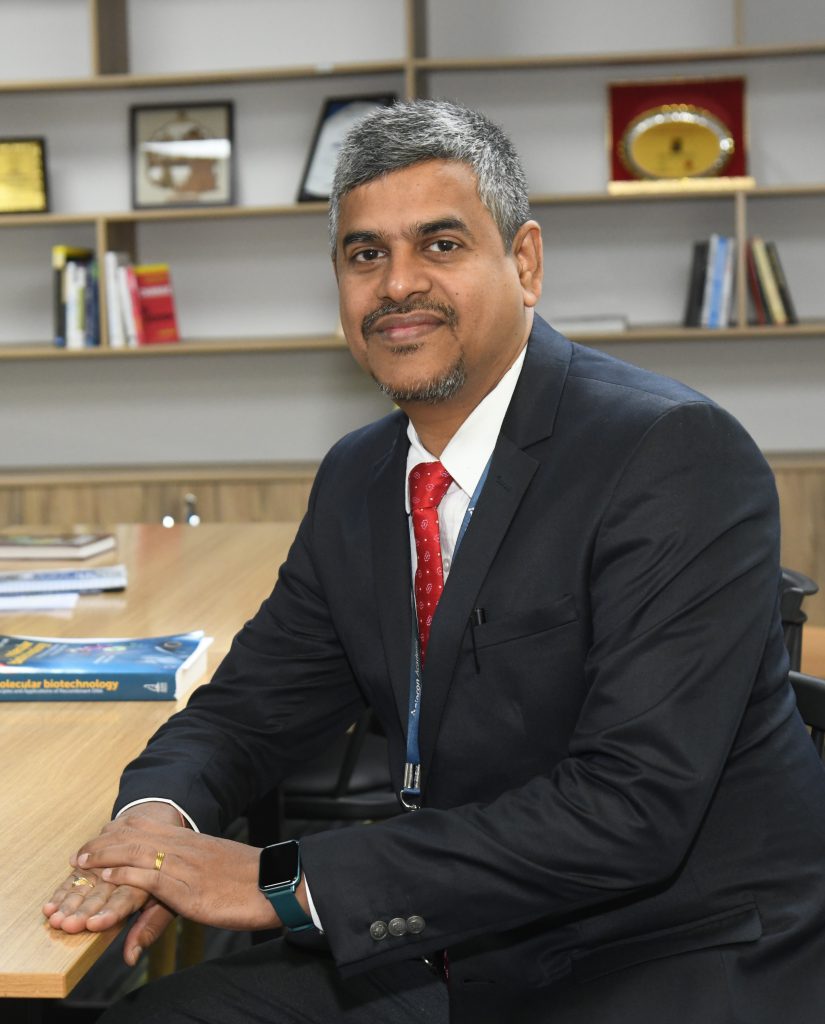 Author: Dr. Ramgopal Rao S, Senior Academic Manager, Biocon Academy
References:
Peter Lee et al (2022) Digital Health COVID-19 Impact Assessment: Lessons Learned and Compelling Needs, NAM Perspectives. Discussion Paper, National Academy of Medicine, Washington, DC. https://doi.org/10.31478/202201c
Naresh Kasoju et al (2023) Digital health: trends, opportunities and challenges in medical devices, pharma and bio‑technology, CSIT (April 2023) Volume 11(1): pp 11–30 https://doi.org/10.1007/s40012-023-00380-3