Moments of Pearl
December 16, 2016
2022-01-03 6:58
Moments of Pearl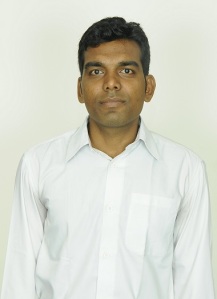 Moments of Pearl
While taking admission in engineering I just thought to go with some new branch and pursue career in something that is not usual. So I chose Biotech Engineering. Since my early days of biotech studies, Kiran Mam was my idol because as we all know she is actually a front runner in biotech endeavours in our country and has taken Biotechnology to newer horizons.
I had seen my Institute's intake of biotechnology students was slowing down over the years due to shortage of candidates. This was primarily because of the placement scenario for biotech graduates which was like driving through muddy road. But even then I had made up my mind to make my career in the Biotech Industry and I joined Biocon Academy to hone my skills and help me in becoming employee of Biotech industry. On Sunday, July 10 Biocon Academy coordinator, informed us regarding Kiran Mam's visit to the academy, the next day. My excitement was inexplicable and I was as excited as Manisha Koirala was in the song "Aaj Me Upar, Aasaman Niche". Vikas, my closest friend and me was just counting moments to have a single glimpse of her.
Kiran Ma'am silently walked in our class with a warm smile, and started interacting with us on how biotech industry has evolved, she spoke on the growth story of Biocon, on how it became the leading Biopharma Company of Asia. With her ever cheerful attitude she inspired us on why we should not go abroad to work, rather we should become ambassadors of Biotechnology and make India better, in this bioera. Her tone echoed the fact that she is determined to take India on next levels of Biotechnology.
She also asked us to remain updated with current technology, she shared her personal experience with us, how her openness helped her.
This was followed by an interactive session where she asked about us and our area of interests. That was a moment that will be etched close to my heart. I thanked her for providing Biocon Academy platform and resources to grow up in biotech industry.
But besides this excellent talk, I am impressed with some small things like she always carries her Biocon ID, she addresses as "We", her simplicity, grounded attitude and all these small gestures made an impact on me and sincerely touched my heart.
This first interaction with her is going to remain very close to me and will inspire me whenever I feel down or demotivated on making a career in Biotech industry.
Written by: Pritish Relekar, Batch VII of Biocon KGI Certificate Program in Biosciences