On Huskur Visit
December 16, 2016
2022-01-03 6:43
On Huskur Visit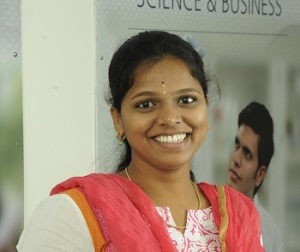 On Huskur Visit
Biocon Academy, a place where knowledge merges with the thought of serving the society!
As we all are so busy in our lives, solving our own day to day problems, fighting for survival, working hard, balancing work and personal life, we tend to forget that as humans we also have a responsibility towards our society and for that we all must take out some time from our daily lives to serve the needy.
We as the students of Biocon academy have a hectic packed schedule in our 4 months course module with continuous assignments, presentations, tests, quizzes, etc., and in spite of our busy schedule Biocon has made us realize the importance of helping the society by organizing our Huskur Visit.
Our trip to Huskur was a community development programme initiated by Biocon where we went to a village (Huskur) near Bangalore. Here, we met small school kids of standard V-VII who were studying in a government school. We also visited a health care center which was established by Biocon with the main aim of serving people. We also had a tour to the few houses in the village and had live interaction with the villagers. They shared their experience as to how they were benefited by the Biocon foundation initiative. We interacted with the medical staff, representatives, doctors and awareness initiators. We played quiz with the school kids and we realized that these kids were really smart and talented.
Though the visit was of a short duration, it filled us with emotions and great memories to cherish for life and I hope to serve the people in future too. I thank Biocon Academy to give me such a wonderful opportunity to interact with the villagers. I feel that I have contributed at least a bit to the society.
Written by: Shiyamala Murugeshan, Batch VII of Biocon KGI Certificate Program in Biosciences.