In Conversation with Dr. Pavan Soni, Founder and Innovation Evangelist, Inflexion Point Consulting
February 5, 2020
2021-12-22 3:09
In Conversation with Dr. Pavan Soni, Founder and Innovation Evangelist, Inflexion Point Consulting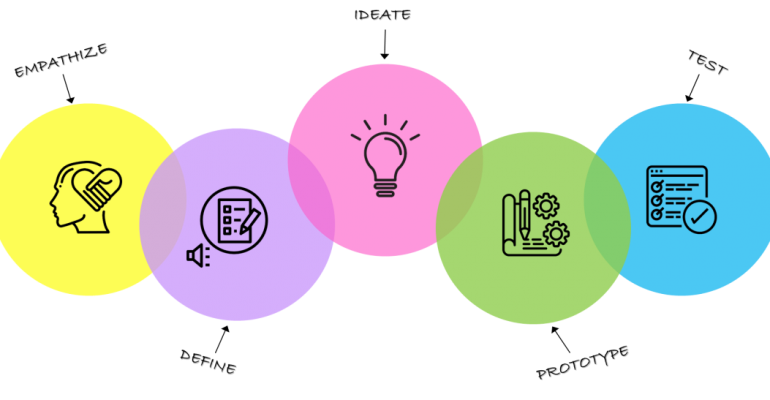 In Conversation with Dr. Pavan Soni, Founder and Innovation Evangelist, Inflexion Point Consulting
BA: What is Design Thinking according to you or how do you define design thinking?
Dr. Soni: According to me, 'Design Thinking' is a systematic approach of problem solving. Design Thinking can be distinguished from the traditional approaches of problem solving as it adds value to human centricity, the importance of prototyping and brings balance between user desirability, technical visibility and business viability.
BA: What is your motivation for exploring design thinking?
Dr. Soni: After spending ample amount of time on teaching creative problem solving and conducting training programs on innovation, I realized I would like to explore 'Design Thinking' more. The time was just appropriate to explore such concepts in the corporate context and my venture, Inflexion Point, was founded with the same vision. I conduct workshops and training programs on 'Design Thinking'. My organisation offers consulting services on 'Design Thinking' to other organisations.
BA: How would you motivate/ engage business users to use design thinking for problem solving?
Dr. Soni: I think the starting point of any problem solving should be identifying the issues and setting well defined objectives. I engage with my clients and help them identify their problems by giving them some real-world examples. It is very important that instead of following our gut-feel while solving a problem, we must try to find a realistic/practical solution for that problem. I ensure to expose my customers/clients to the tools and techniques of Design Thinking and help them practice it on real-world problems. This helps them develop a mind-set which is more adept at creative problem-solving.
BA: How can design thinking help Biocon Academy students acquire systematic approach to problem solving?
Dr. Soni: According to me, when the students starts their career, the kind of problem that they face, are mostly multi-faceted. They not only face technical problems but also problems related to marketing, human resource, finance, manufacturing, operations, etc. So it is not easy for them to solve problem using one discipline. They should be able to bring more holistic perspective. Design Thinking equips them with that holistic perspective and gives them a logical approach that they can adopt and possibly propagate within their own organisation. This helps them to think more systematically about their problems and solve them effectively. Biocon Academy is doing a fantastic job by conducting such workshops which will help them in the long-term career growth.
BA: How can an organization embrace rapid testing, failure, and course correction through design thinking?
Dr. Soni: The very ethos of 'Design Thinking' is a prototype mentality, where instead of trying to look at one solution that we 'think' would work, we actually test and try multiple solutions. We start with one solution, test it on small scale followed by analysing the solution and find ways to improve on it. This iterative approach distinguishes 'Design Thinking' from other methods solving problems. This not only reduces our risk of failure but also helps us learn along the way. I believe it is necessary to start slow and learn the nitty-gritties of 'Design Thinking' approach and then gradually make progress, while also maintaining accuracy.
BA: What are the prerequisites to switch from generic approach to design thinking approach for problem solving?
Dr. Soni: I would not call it 'switching', I would rather use a term 'augmentation' because people are always solving problems, for living, but they are not possibly doing it more consciously and systematically. As I have mentioned before, 'Design Thinking' brings legitimacy in our approach of problem solving. Instead of trying to look at the problem from our perspective, we should look at the problem from the perspective of the customer. This is where the 'empathy' aspect of 'Design Thinking' comes in. it is then easier to apply alternative solutions when a concern is viewed with an empathetic approach.
These methods are easy to learn and follow in an organisation. I believe this will help us become more empathetic and realistic when we are trying to solve problems in an organisation.
BA: How to imbibe 'Design Thinking' in the pharma/biopharma industry?
Dr. Soni: I think Design Thinking would benefit any industry, there is nothing specific about the pharma and the biopharma industry. But instead of looking at it very narrowly from a Business-to-Business perspective, we have to start looking at it from a Business-to-Consumer perspective. Gradually we can try to understand that the consumer is looking beyond a medicine, he is looking for a healthier lifestyle. Unless we are able to empathise with the various needs of the customers which are beyond drugs, we cannot help our customers with better experiences. So, instead of going forward only technologically, we will have to understand the needs of our customers. Eventually, we will need to provide holistic solutions which is not only about medicine but also about lifestyle, social support system, affordability, and sensitization of healthier lifestyle. Gradually we will come together as a better industry and a better organisation.
BA: How do we create experiences based on 'Design Thinking'?
Dr. Soni: I think the difference between products & services is now getting blurred. Products are graduating into services and services are graduating into experiences. Design Thinking is all about designing new experiences – the products & services are just the medium for creating the experiences.
For e.g., if we are looking at how a pharma company can deliver a better healthcare experience to our end consumers, the first step should be stop identifying ourselves on the narrow lines of the industry and start defining ourselves on the broad contour of what our patients expect from us. This will not only help us understand their problem better & offer better service but also help us look own self in a broader perspective. We can most definitely build the future of a company like Biocon differently when we take the 'Design Thinking' approach.
Profile:
Dr. Pavan Soni is an 'Innovation Evangelist' by profession and a teacher by passion. His venture, Inflexion Point, offers programs on Design Thinking, Strategic Acumen, and Consulting Skills. Apart from being an adjunct faculty at ISB Hyderabad and IIM Bangalore, he has engaged with companies namely, Reliance, Tatas, ITC, Flipkart, and Novartis. Dr. Pavan is also a mentor for NSRCEL at IIM Bangalore, a columnist at HT Mint, YourStory, and People Matters. He has been invited to speak at ISRO as a part of their Distinguished Lecture Series and has delivered talks at over 120 organizations in India and abroad. He was the only Indian to be shortlisted for the prestigious 'FT & McKinsey Bracken Bower Award' for the 'Best Business Book of the Year 2016'. He has also been invited five times to speak at the TEDx for his work on innovation. He has bagged the prestigious 'On the Job Achiever' Award at Lakshya in 2007 at NITIE Mumbai. And is a Gold Medallist from MBM Engineering College Jodhpur, and did his PGDIE from NITIE Mumbai. He finished his Doctoral Studies from IIM Bangalore in the domain of Innovation Management. He also holds credits for several research publications.
Thank You