Ignited Minds!
December 16, 2016
2022-01-03 9:29
Ignited Minds!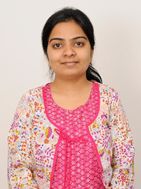 Ignited Minds!
Since the time we were apprised about Dr. Kiran Mazumdar Shaw's visit to Biocon academy, I and my batch mates were filled with mixed emotions of excitement and nervousness. On 18th day of January 2016, the day when this session was planned we were all looking forward to meet Kiran ma'am with extreme alacrity and enthusiasm.
She began her talk by congratulating and welcoming us to Biocon academy. There was a sense of extreme equanimity in the way she took us through a very inspiring journey of manifestation of Biocon. Kiran ma'am emphasized on how she was driven by the goal to put India on the global map in competitive biopharmaceutical space. Her zeal for improving India's global image was something which developed a sense of fervour in every person listening to her inspirational words.
Later she described how 'Women Empowerment' was the next on her agenda. It was very encouraging to know how she began her journey of an entrepreneur amidst the society where women were considered inferior to men. To know how her brainchild 'Biocon' started in a garage and has now transformed into a global scale research and manufacturing facility to address the unmet medical needs through affordable innovation, was a huge learning for all of us. She made us realize the power of keeping goals and achieving them inspite of rough and difficult times.
The launch of Biocon Academy to address the skill deficit in the biotechnology sector and Kiran Ma'am's propensity to improve employment opportunities of life science graduates highlighted her dedication towards quality education. The magnanimous and compassionate side of Kiran Mazumdar Shaw reflected through her efforts dedicated towards establishing Mazumdar Shaw Cancer Centre and Biocon Foundation.
After the session, we weren't ordinary students anymore; we were more confident, goal driven zealots ready to establish a strong hold in the Biopharma Industry. I would like to quote some very inspirational quotes of the India's very own Rocket Scientist; "We are all born with a divine fire in us. Our efforts should be to give wings to this fire and fill the world with the glow of its goodness".
Kiran ma'am's words indeed gave all of us wings of fire. Now let us all reach out to our dreams, with those wings of fire and make a difference with our eager minds "Ignited" with Kiran Mazumdar Shaw's inspirational words.
Written by: Rutuja Kumari, Batch 6 of Biocon – KGI Certificate Program in Biosciences