Huskur Visit
February 20, 2017
2021-12-29 5:49
Huskur Visit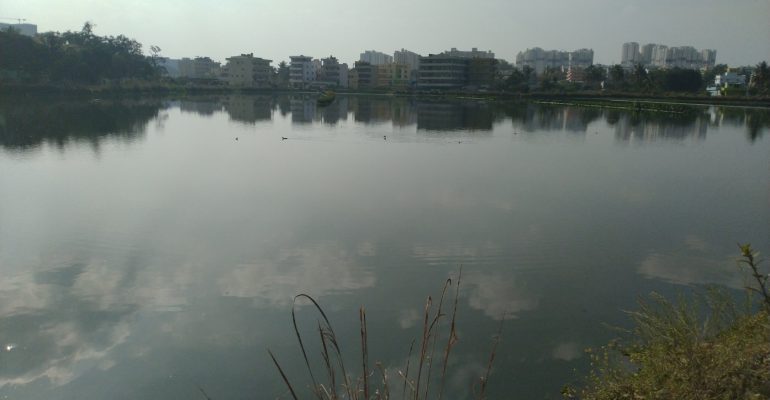 Huskur Visit
Having completed a month already at the Academy with all our brains crammed with different papers of the module, nerve wrenching midterms and the never ending presentations, everybody was waiting for a fresh wind of air. Thus came the much awaited Huskur visit. On the morning of 15th February, everybody gathered at the Academy early in the morning, excited and enthusiastic unlike the regular days. When I was in my school I used to actively participate in these type of activities being a part of our social Interact group and this visit made me reminisce those days. We started from the Academy and reached Huskur in no time.
After reaching there, we were introduced to the Health Care Centre set up by the Biocon Foundation. We got to know about the various activities conducted by them. It was good to know that they set up regular camps for diabetes, various cardiovascular diseases and occasional cervical cancer camps for the women of the area. The activities also involved disseminating of costly drugs at an affordable rate. When companies like Biocon and leaders like Dr. Kiran Mazumdar Shaw take up such initiatives, it serves as a wonderful inspiration for others to follow.
There were students from another institute and we got a chance to be a part of their survey team. They were also working as a part of Biocon and the survey taken up by them involved the study of below poverty line families, their medical history and how much prone they are to the common cardiovascular diseases. We visited few houses and wherever there were members above 30 years, were tested under certain parameters such as- height, weight, blood pressure, blood sugar, eating habits, medical history. It was heartening to know that so many people in this segment are either suffering from diabetes or they have medical history of heart disease which make them prone to serious ailments. Biocon Foundation is doing a great job in educating these people about the seriousness of the conditions so that they can take better care of themselves. Biocon Academy is also creating opportunities in hospitals, where there are better facilities for treatment. In spite of all the efforts of the social workers, it is very disappointing to see that the people with limited resources sometimes do not take the advantage of the initiative. For example, when we visited one of the houses having around six members among which four were above 30 years, the oldest member, an old lady suffering from Type II Diabetes did not take the necessary insulin due to fear of needles and thus resulted in a high blood sugar level. It is understandable when they say that they do not have access to the required resource. But when there are people and organisations facilitating initiatives, it is important they should also do their bit for their own good. The survey was done primarily to reach the maximum people in need and in turn offering them a helping hand.
Another initiative taken up by Biocon Foundation is facilitating primary education of children of this Huskur area. Biocon Foundation provides easy to do mathematics activity books named "Chinnaganitha" that can help the children to learn the concepts in an easy and fun loving way. It was an overwhelming experience for the kids when we visited the school. The students were very excited to see all of us. We organised a small quiz on Mathematics which was enjoyable and interactive for both the groups. They were all the more happy to receive the delectable candies and stationary items. The whole experience with the students was so much fun that we did not want to go back.
The overall experience was as much as a learning experience as our regular classes. Knowledge can be gained from everywhere. From the Health Care Centre we got the inspiration to be part of more such initiatives. The children made us learn that happiness can come from smallest of the things. Their happy smiles were hard to forget and their never ending farewell made us realize that we have to be back with them soon. This visit made me realize how much can be done for people who are not exposed to as much resources as I am. Being a part of Biocon Academy made me proud once more as I got to see and know how much efforts are being taken up by the organization and its people to make the life of people at Huskur's better. This made me to promise to myself to offer all needful help towards the society whenever I get an opportunity.
Profile: Nairita Chatterjee completed his M.Sc. in Microbiology from St. Xavier's College, Kolkata. She is a student of 6th batch of Biocon – KGI Certificate Program in Biosciences from Biocon Academy, Bangalore.