Now is the right time
November 20, 2018
2021-12-29 5:41
Now is the right time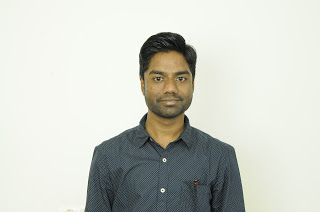 Now is the right time
At Biocon Academy, we are taught by top-notch faculty from KGI, one of the renowned universities of USA, fully dedicated to biotechnology. The curriculum is designed in such a way that it meets the standard set by industry, encompassing subjects like US FDA, fermentation technology, mammalian cell culture among others that helps us to understand the basics of industrial production. Individual projects, team assignments, group presentations and tasks given by the faculties mould us in various ways, like sharpening our memory, improving problem-solving ability and understanding the value of team building, which is very much required once we enter the corporate world. Along with these regular classes, weekly national regulatory lecture sessions from experts at Biocon and various other pharma industry professionals gave us a 360-degree view of the biotech industry.
Functional visits to Biocon facilities is like added nutrition to nourish our academic knowledge. Training provided at R&D units, international regulatory, production units and other departments under the guidance of subject matter experts helped us understand the working of pharma industry.
A knowledge booster, skill improver, industry standard adherer, takes you one step ahead to enter the biotech industry, and a perfect learning platform for fresh biotechnology graduates, is Biocon Academy in a nutshell.
Hands-on training experience at New Horizon College of Engineering in molecular biotechnology techniques was very beneficial.
Apart from our regular studies, a one day visit to Huskur village really touched our souls. The tremendous work done by Biocon in order to give a disease free life to people who cannot afford it was phenomenal. Another part of the program included sponsoring government schools, and providing education, food for the underprivileged.
Special sessions on professional skill development included time management, email writing, office etiquette, resume writing and mock interviews which prepared us for the corporate world.
So, to wrap it all, just wake up and get out of your comfort zone, take one step ahead and enter the world of Biocon Academy and in 16 weeks you will be ready to work in the biotechnology sector.
Profile:
Naveen Singh has completed M.Tech, Biotechnology from Jaypee Institute Of InformationTechnology, Noida. He is a student of Batch VIII of Biocon KGI Certificate Program in Biosciences at Biocon Academy, Bangalore