Difference between academic and industrial world
February 26, 2020
2021-12-22 3:02
Difference between academic and industrial world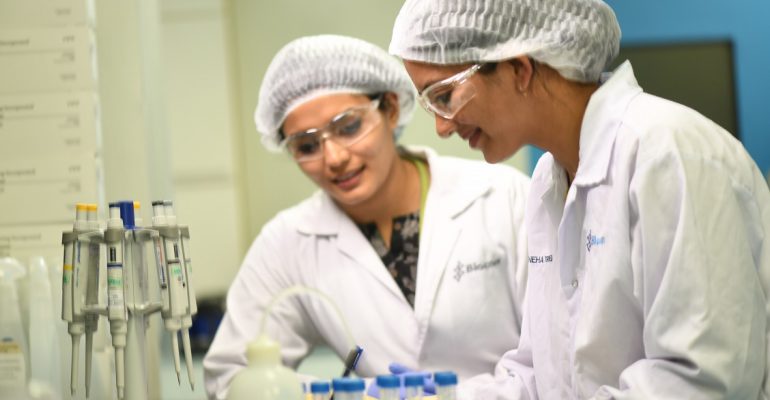 Difference between academic and industrial world
One of the most prevalent differences, one may say, is that a position in academia comes with more freedom to research where your interests lie in and to develop your own projects, while a career in the industry affords you the opportunity for more collaboration across a broader range of disciplines. Academic knowledge lays down the groundwork for all the basics that are used all through one's professional framework. Academia provides the training to reach one's goals, but it is not always the final destination. Even the practical aspects of the academic world are confined between 4 walls. Once we step over the ladder to the industrial scenario the practicality of every situation expands wide horizons. Instances like working with equipments which are far larger and complex than the laboratory scale might pose some challenges. Industry goals are aligned with market requirements and are far more stringent, compared to the academic goal of earning a degree. This environment is a perfect fit for individuals who are goal-oriented and extremely organized.
The biggest commonality between researching in academia and industry is that the science remains the same, so it helps immensely to enter into the industry with a strong scientific understanding. The work in an industry usually connects all the departments. Delays or anomalies in any department affect all the other departments, ultimately affecting the overall product being produced. This phenomenon is called as 'Bottleneck.' Meanwhile, in academia there is enough freedom and opportunities to attempt and experiment with procedures. Academia provides an individual with the basis to develop the transferable skills to manage people and lead projects, but it is not until he or she enters an industry that one is fully able to grow and expand their reach and potential.
In academia, one might earn some points for using cool new algorithms over "boring" tried-and-true techniques. In industry, however, the only thing that matters is the end result. In fact, instead of being more impressive, methods that are hard to understand might end up being harder to trust. Employing complicated methods might also take more time and involve more risk if their effectiveness is unknown. This is due to the main reason that an industry strives and works for its customers and customers only.
Stepping into an industry after being familiarised with academia gets an individual to embrace and apply a wide range of practical learning into action. The career advancement in the industry is also at a much faster pace. In industry, an individual can work on multiple products/projects at the same time, while in academia one mostly sticks to a couple of projects at the maximum. Consistent performance in any field is a very important aspect to achieve success. As Robert Genn rightly said 'When you serve your passions, proficiency takes over and gradually becomes habitual.' Whether it be academia or industry, if an individual is focused on the specific task that they have been assigned to, attaining proficiency is easy.
Profile:
Written by: Kaavya Govindarajan, Biocon KGI Certificate Program in Biosciences, Batch 16