A leader is one who seeks best for whom he serves
December 16, 2016
2022-01-03 9:41
A leader is one who seeks best for whom he serves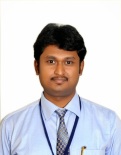 A leader is one who seeks best for whom he serves
So far our journey at Biocon Academy has been packed with enriching learning experiences from the best professionals and faculty from the Industry. As I walk down the memory lane of the fun filled learning experience at Academy, I would like to share my experience of wonderful interaction with two of my favorite guest speakers who are extremely dynamic and knowledgeable experts i.e. Dr. Sheldon Shuster; Dr. Arun Chandavarkar. The sessions conducted by them were truly inspiring and full of insights that will help us chalk out our career and apply ourselves to the best of our abilities.
Dr. Sheldon Shuster, President, KGI recently conducted a session for us, during his visit to India for the Biocon Academy-Alumni Meet. We all had an instant connect with Dr. Shelly, because of his charismatic personality and positive exuberance. He shared his insights about the sector and the importance of being skilled to harness the enormous potential of the Biotech Sector. While addressing us and elaborating on the variety of applications that Biotechnology offers he said "You truly have the power to make the world a better place by effective use of the knowledge that you have gained during your stint at Biocon Academy". His words created a lasting impact on me, and I am extremely inspired to create a difference in which ever domain I wish to pursue in my future.
Another such insightful session was conducted by Dr. Arun Chandavarkar, CEO and Joint MD of Biocon. His talk was motivating and focused on various opportunities that can be explored in the biotech sector. "A leader is one who seeks best for whom he serves" and I undoubtedly believe that he is no different as he has been very instrumental in the growth trajectory of Biocon Ltd. Through his talk, he emphasized on the importance of knowing the history or past discoveries for their application in the present or future, thinking out of the box and giving utmost importance to the quality and value of the product rather than the quantity and price.
He briefly explained to us the importance of learning and development within an organization and gaining experience by grabbing the right opportunities as they come by. He particularly emphasized on the importance of thorough understanding of the basic concepts that can be seen as the building blocks for a bright career path in the industry. He also advised us not to constantly hop on and hop off within the different verticals of the company or among companies for the sole purpose of compensation. He further systematically addressed all our queries with suitable examples from his sound knowledge and experience in the industry. He concluded his talk by congratulating and wishing us a great success for a bright future ahead in the industry.
I am proud to admit that I am a part of this Institution which has offered each one of us a unique opportunity to interact with such great minds.
Written by: Srinivasan Madheswaran, Biocon KGI Certificate program in Biosciences