Turning Odds into Opportunity
June 2, 2020
2021-12-20 7:41
Turning Odds into Opportunity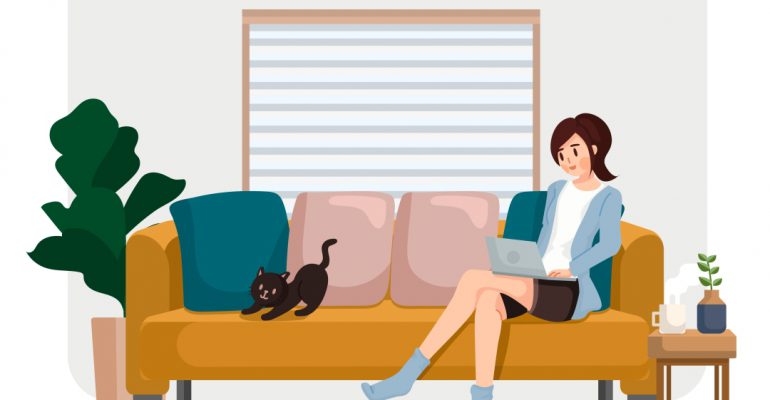 Turning Odds into Opportunity
Desperate times call for desperate measures and this is by far the most challenging times that mankind has witnessed in the last century. With schools, colleges, offices closed, everyone is forced to adapt to the new normal; work from home. Life is queer with twists & turns. Things that we considered ordinary have suddenly become luxury.
Our training program that started in December 2019 came to a pause in mid-March due to the Covid-19 pandemic and as a safety measure, all students of Biocon Academy was asked to go back home. We were forced to leave our classrooms which had almost become our home. In a couple of days, we resumed our classes but virtually.   It wasn't really that difficult to get on with the classes as we were quite familiar with online learning platforms.
The only challenge we faced was the internet connections as most of us did not have a Wi-Fi connection at home. Many a times, the connections would go off and we would get logged out of Zoom. For seamless connectivity for the online classes, many of us including me had to get broadband connection at home.
Our challenges seemed minuscule when we heard the internet woes of one of our classmates from Meghalaya who had to get on a hilltop to have a decent network connection to attend the 8 AM classes During a conversation, he once mentioned how he had to run around the place to check for a spot to get a stable connection; and during stormy days the challenge would only double! In Spite of all these; his dedication and determination to learn was nothing short of impressive.
While our classes continue, we miss the camaraderie in the classrooms. The faces that had become a part of our lives, were now only seen on the screens. The voices which would buzz in our ears every day, now could be heard only through our headsets. It was difficult getting used to this new normal.
The classes were rescheduled to make up for our final round of Functional Visits (FVs). FVs were something we actually look forward to as the FVs provide us with the first-hand experience of the actual working environment. However, we tried to make best possible use of whatever opportunity we could get during these challenging times and that's exactly what we did. It was interesting to e- connect with the SMEs to know about the various aspects of the several departments in an organization. Sessions from KGI, Biocon faculties & the SMEs made our virtual sessions extremely informative. Virtual training session from Thermo Fisher deserves a special mention.
We will soon have our technical presentations and mock interviews via the diverse online platforms and we all are eagerly looking forward to it.
The classes took up quite a lot of my time but still, there was a still a lot of free time. For an initial couple of days, I tried to make up for all the lost, but as luck would have it, first, there was less sleep and then there was none of it! So finally I decided to do something worthwhile, & nothing is better than helping my mother with the daily domestic chores Besides, I took up sketching and doodling and also started doing yoga and tried different asanas which I never would have thought to do before.
Rummaging through my closet, I realized there was a stack of wool that I had bought once upon a time and not finding good enough to use, had stuffed at the back of my closet, I took those out and started making bracelets out of it. My biggest stress buster was my nephew. Playing with him took the majority of my time and energy. Along with this, I got to spend time with my family, playing board games, UNO, etc. I would forever treasure this time which helped me with self-exploration.
Profile:
Written by: Ankita Datta, student of batch 16 of Biocon KGI Certificate Program in Biosciences