Cultural Day @ Biocon Academy!!!
October 1, 2019
2021-12-23 4:49
Cultural Day @ Biocon Academy!!!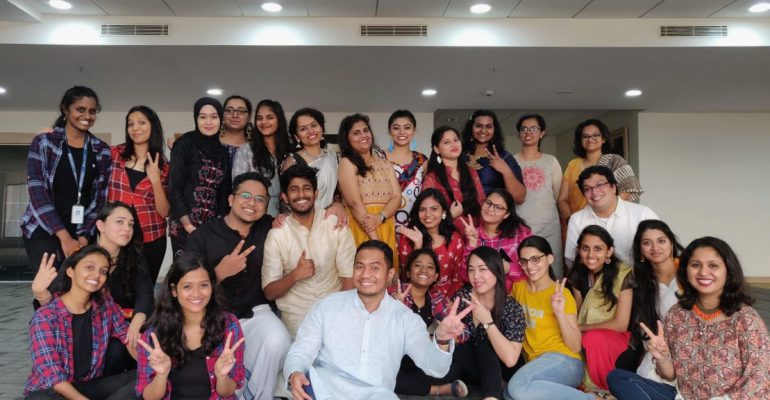 Cultural Day @ Biocon Academy!!!
India is country of diverse culture and traditions. It is the country of oldest civilizations in the world. The vital components of the Indian culture are etiquette, civilized communication, rituals, beliefs, values and festivals. Even after the life styles has been modernized now, Indians are still rooted to their cultural values. The beauty of togetherness among Indians has made India, a unique diverse country of various cultures.
On the September 27, 2019 Biocon Academy organised the Cultural day, a fitting celebration of all the varied things we have in our country. After nearly the whole week's preparation, it was an exhilarating success! With a lot of delicious snacks from different cultures and incredible performances prepared by the various cultural groups at the academy, it was an enjoyable and lively day for all of the students. The event involved all the various performances. The event started in the noon with a fashion show based on the cultural diversity of our country. The cultural day was then followed by the lemon and spoon race, where all our Malaysian friends also showed active participation and all the faculty members also participated in the race. The cultural day brought happiness on all our faces, everyone enjoyed the day and we were all energized after the high beat group dances and duet dance performances from all the three batches. We had fun skit and the soulful melodies made the day joyful. The hand-crafted photographs were so creative with all the beautiful quotes written on the pictures.
Tug of war actually was so much fun-filled and the lunch served was so yummy! Everyone sat together and ate. It was a beautiful experience. After the completion of the event everyone danced with our faculty members and it was super fun, on the top of that everybody sang songs on top of their lungs. At last i would like to thank all the coordinators, the faculty members who took the charge for all the different activities and made it a huge event. The day was filled of amusement and genial interaction among all the three batches. The most beautiful things are not associated with money; they are memories and moments. If you don't celebrate those, they can pass you by. One of the best ways to make yourself happy in the present is to recall happy times from the past.

Profile:
Written by: Sanskriti Mehta, Biocon KGI Program in Biosciences, Batch 15