Opportunity during pandemic
December 22, 2020
2022-01-13 4:13
Opportunity during pandemic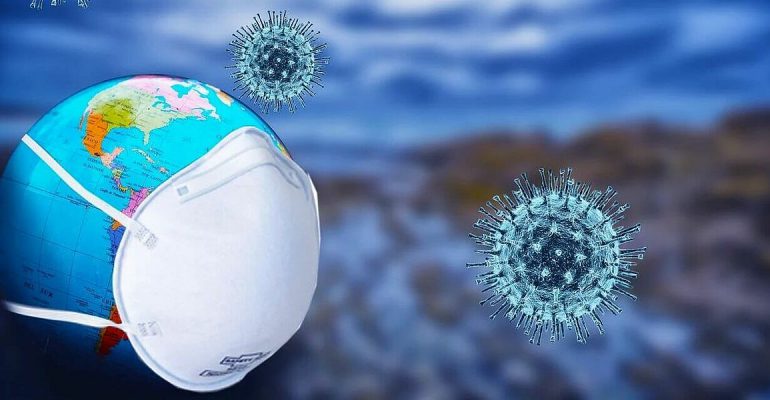 Opportunity during pandemic
Pandemic has been an unexpected tragedy for all of us who have never experienced anything like this in our lifetime. People lost their beloved ones, many have lost their jobs, and careers were ended. However, for humanity, Covid-19 was another milestone after the 1918 Spanish Flu and mid-1800 Cholera epidemic.
Are we really prepared for the pandemic? I would say yes. Directly or indirectly we have all aspects of life set in place for the pandemic to happen. The technological development was achieved, digitalization of currency, transporting system was improvised, supercomputing system was developed and used for medicines discovery. It's really hard to believe that it took almost a year and a half to hit the right compound for vaccine development.
A half-filled glass of water can be interpreted in two ways. For an optimistic, perhaps it's an opportunity, in contrast, it's an interruption for a pessimist. In this article, I would like to notify you about four major areas of life open for improvising.
Meditation
Meditation is a focus-taking activity that allows an individual to concentrate on material or breadth. Performing meditation in the morning has shown good health benefits. Scientific studies have proven that daily morning meditation could reduce stress levels, improve memory power, enhance willpower as well as increase our ability to pay attention. It is advised to learn the art of meditation for a scholar and perform it daily.
Yoga
Yoga has always been a gift of India to the world. The world had understood the importance of yoga and decided to celebrate it worldwide on June 21th every year since 2015. A thirty-minute daily yoga practice could help to maintain ourselves in shape along with making us better human beings, increasing muscle strength, cardio, and circulatory health, as well as harmony in thought, word, and deed. Even though it is advised to learn yoga from a yoga practitioner and practice it at your place, it's also promoted to attend an online yoga class. Nonscientific yoga practice might trigger deteriorating health effects.
Relationship
Getting enough time to spend with family is a boon for all of us. The pandemic has opened a good opportunity to work from home concept. It has cut down the traveling time from home to office and vice-versa. The work-from-home policy has taken us one click away from the office.
So earned valuable time could be spent with the family. This could indeed provide support to family, relaxation, calm mind, and cut down unnecessary worries. Also, the studies have proven that starting work after spending a good amount of time with family could give a good start for work from home jobs.
Online Degree
The 21st century has given ample importance to developing technology that will lead us to a new technology era, where a person can connect to any part of the world from anywhere in the world. This was a kick start to open online free course platforms. Learning has always been enjoyable and learning new things every day makes us aware of what is happening in the world. In that regard, improvising skills plays important role in shaping our personality and individual identity.
In recent years, online platforms such as Coursera and edX have been providing online courses. These include degrees taught by the best universities in the world from all continents.  Generally, the courses can be paid -payment for the certificate of completion. However, it's not mandatory to pay for the classes. One can access the online course material without payment and completion of such courses can be mentioned in the resume. 
Free courses which are conducted for four to eight weeks, offered by the world's esteemed institutes have revolutionized the conventional education system. Opening an online university could be a debatable question in that regard.
Authored by Amal M, Student, Biocon JSS AHER Certificate Program in Global Regulatory Affairs (Batch 1)