Biocon KGI Certificate Program in Clinical Development
June 22, 2021
2023-05-09 11:57
Biocon KGI Certificate Program in Clinical Development
Biocon KGI Certificate Program in Clinical Development
Biocon Academy has partnered with Keck Graduate Institute in Claremont, California, for this one-of-its-kind certificate program in Clinical Development.
Biocon KGI Certificate Program in Clinical Development is a 16-week full-time program aimed to empower pharmacist with application know-how of the design, implementation and statistical knowledge. This application know how is provided to them through experienced faculties of Keck graduate Institute. The specific focus of the program is to train pharmacy candidate in the areas of clinical trial design, execution, clinical data management, statistical analysis, interpretation, and presentation.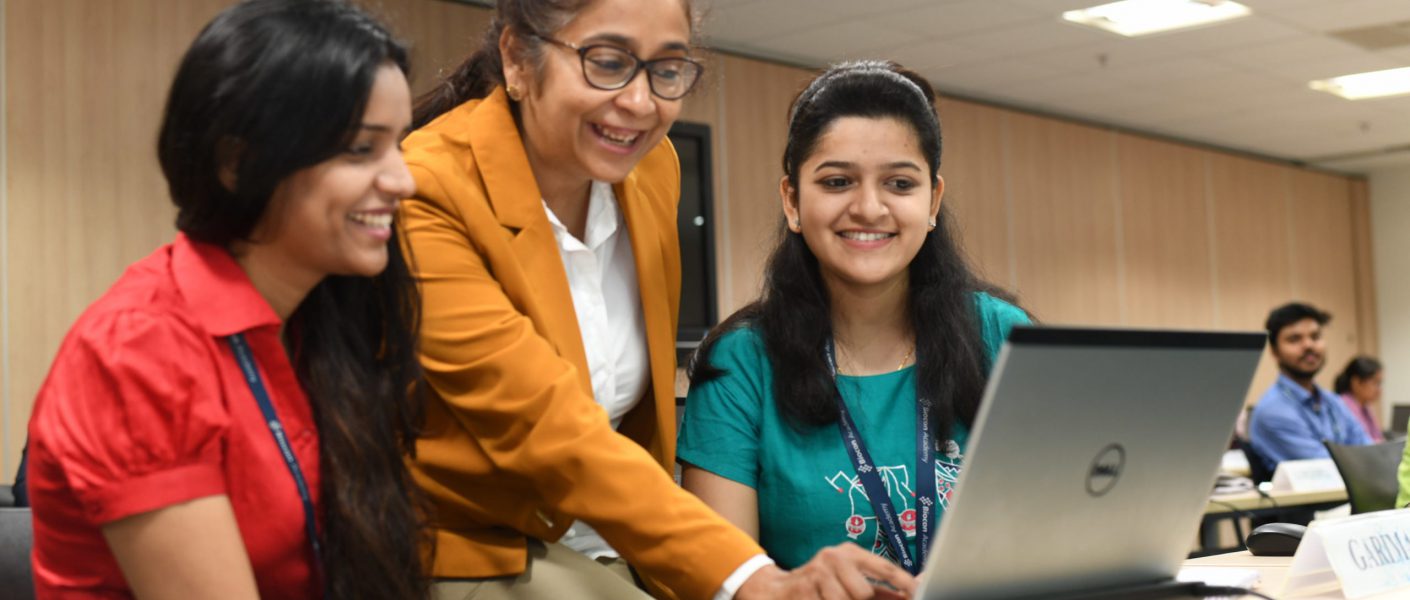 Key Differentiators
Hands on experience with real patient data at Narayana Hrudalaya
Students will gain US credit points 12 making it easier to pursue higher studies in US
An edge for B Pharm students to get in Pharmacy practice after this course instead of 3 years Baccalaureate Program to qualify
Job skills-based curriculum covering CRA, CDM
Kickstart your career with Biocon and Syngene in meaningful roles with this unique program
Student Facilities
At Biocon Academy, the students have to go through a rigorous curriculum so that by the time their course comes to an end, they are industry-ready and sought after by multiple companies. We encourage them to remain focussed and excel in everything they do. For the benefit of the students, we assist them with a couple of facilities to ensure they just focus on the curriculum.
Industry Placements
At Biocon Academy, we provide 100% interview opportunities to all our students. Ever since inception, Biocon Academy has witnessed 100% placement record in all the courses and batches with students being selected for leading pharma and biopharma companies and startups.
Transport
We understand that commuting to different locations for industry training can get challenging especially when students have to arrange for it themselves. Therefore, students are provided with group transport facilities from Biocon Academy to different training locations and then back to the Academy.
Meals
Throughout the course, Biocon Academy students are provided with nutritious and sumptuous lunch at the Biocon Academy premises. They also have access to beverage vending machines for tea, coffee, and milk throughout the day.
Accommodation
Students come to pursue studies at Biocon Academy from different parts of the country and upon their request, we provide options of nearby paying guests and hostel accommodations based on the previous student choices. Kindly note that students and their parents/guardians alone are responsible for any decision taken regarding their stay.